433.92MHz Remote Control Jammer Blocker For Car Garage Remote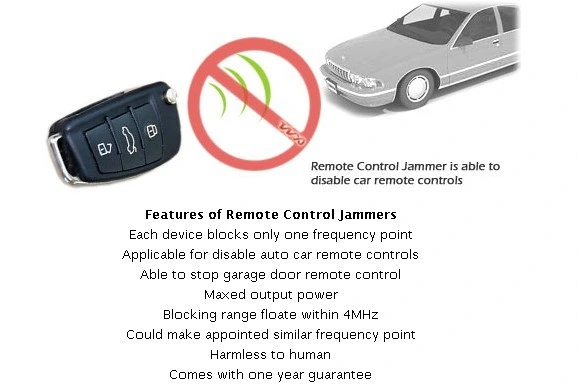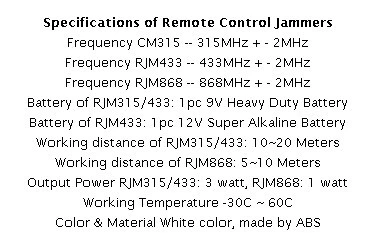 Functions:
Widely used in car remote controls, car alarm remotes, garage remote controls,
Home alarm system remote controls and some other remote controls which is 433.92MHz.
This is a new kind remote jammer which makes two common frequency 315MHz and 433.92MHz put in one remote host.
Payment and delivery time:
Accepted by Paypal, W/U, Money Gram, T/T
All items are shipped within 1-2 working days of payment being received.