UNIQUE CAR KEY READER & PROGRAMMER
qinuotech.en.made-in-china.com
100% read all car key chips, born to locksmith, enquires now !
It includes all the functions of AD900 and CN900.
Details as follows:
ACCESSORIE
| | |
| --- | --- |
| Clone Machine | 1 set |
| USB Wire | 1 pcs |
| Rechargeable High Energy Battery | 4 pcs |
| Battery Charger | 1 pcs |
| 5V High Efficiency Power | 1pcs |
FUNCTION
1.
chip decode: Accuracy decode 11
,
12
,
13
,
33
,
T5
,
40
,
41
,
42
,
44
,
45
,
46
,
48
,
4C
,
4D
,
60
,
61
,
62
,
63
,
65
,
66
,
67
,
68
,
69
,
69
,
6A
,
6B
,
70
,
71
,
74
,
B9
,
8C
,
8E
,
8A, etc......
.
Distinguish 48
,
4D
,
46 chip in a detailed way
,
2010 Toyota G car key decode
,
4D72. F2010 Ford new key decode, Directly display Toyota original & spare key. We will embed more key chip for distinguishing in the future.
2.
Frequency reader:
Recognize Toyota intelligent card whether it is new or used, display data on screen.
3.
Clone key chip:
11
,
12
,
13
,
33
,
T5
,
41
,
42
,
44
,
40 chip. Completely clone 4C
,
4D
,
46 chip.
4.
Connect PC software and save decoded key data without limits.
5.
Write startup code into chip
6.
unlock 48 chip:
(
encipher 48 unavailable
)
7.
Supports usual 48 chip, could change into 48 dedicated chip, for example: change usual 48 chip into 48A1,48A2,48A3,48A,48 chip for Jetta and 48 chip for ZhongHua of the year 2011&2010
8.
Supports the last 6 numbers of OE number of Hyundai and Kia before 2007.
9.
Support keys of all Fiat
,
11 chip, 13 chip
,
33 chip. Three types of 48 chip anti-theft form.
ADDITIONAL FUNCTIONS
10.
Support T5
,
Temic, generate 11/12/13/33
11.
Support 4D
,
generate 4C
,
61/62/63/65/66/67/68/69/6A/6B/B9/71

12.
Support blank 7935, generate 40
,
41
,
42
,
44
,
45 special chip
13.
Blank PCF7935/48 chip directly generate startup key by E2 data
Working Principle of Electronic Immobilizer
The chip adopted in car key is called magnetic chip system. In fact, this system is passive. That is to say, this system can work without additional power supply or superpower in itself. Instead its operation is conducted based on 125Khz LF. When this system is exempted from internal or external power support, it can transmit in short distance. Therefore, in most car chip systems, the working principles are similar. When inserting a car key into the ignition lock and turning it to "on" or "run", the identification coil will read the car chip. As every car chip carries its own digital information, the identification coil will compare the information with system pre-stored information. If it is matched, the car will get started If it is not matched, subsequent operations will not be executed.
Types of Car Chips
Types of all chips can be divided into three categories: fixed code, rolling code and encrypted code.
Fixed code: Code is fixed, after starting the car engine, the original code will not change.
Rolling code: Each key has a different electronic code. Every time you press button, even same button the code will change.
Encrypted code: Latest chips and chip controller adopts encrypted code which uses two-way data encryption, with an internal program algorithm, this kind of car chips can decode the newly encrypted information each time.
Chip Codes
"PH" Philip chip
"PH/CR" Philip encryption chip
"PH/CR2" Philip encryption chip 2
"MEG" MEG chip
"MEG/CR"MEG encryption chip
"TEXAS" Texas chip
"TEX/CR" TEXAS encryption chip
"TEMIC" TEMIC chip
"TEM/CR" TEMIC encryption chip
"MOTPROLA" MOTOROLA chip
"MEG/SAAB" MEG/SAAB chip
11-TEMIC chip(Fiat - fixed code)
12-TEMIC Mazda - fixed)
13--MEG (fixed code)
21--silca chip(fixed code)
22--silca chip (fixed code)
23--silca chip(fixed code)
30--Philip chip (read/write-fixed code)
40--PHILIP encryption chip ( Opel)
41--PHILIP encryption chip( Nissan )
42--PHILIP encryption chip(VAG)
44--PHILIP encryption chip
45--PHILIP encryption chip( Peugeot)
46--Philip encryption chip 2
48-MEG encryption chip
53--Philip encryption chip( Audi)
73--Philip chip(fixed code)
93--Philip chip( Daewoo )
4C--Texas chip(fixed code)
4D--TEXAS encryption chip
8C-TEMIC chip
8D-SAAB chip( non-copyable)
4D chip:
60--TEXAS encryption chip ( GM )
61--TEXAS chip(Mitsubishi 3)
62--TEXAS chip(Mitsubishi 2)
63--TEXAS encryption chip ( Ford )
64--TEXAS chip(Reno\Chrysler\Jeep before 2000)
65--TEXAS encryption chip( suzuki )
66--TEXAS chip( suzuki 2)
67--TEXAS encryption chip( Toyota / Lexus)
68--TEXAS chip( Toyota / Lexus 2) XX--TEXAS encryption chip( new GM
)
100% read all car key chips, born to locksmith, enquires now !
It includes all the functions of AD900 and CN900.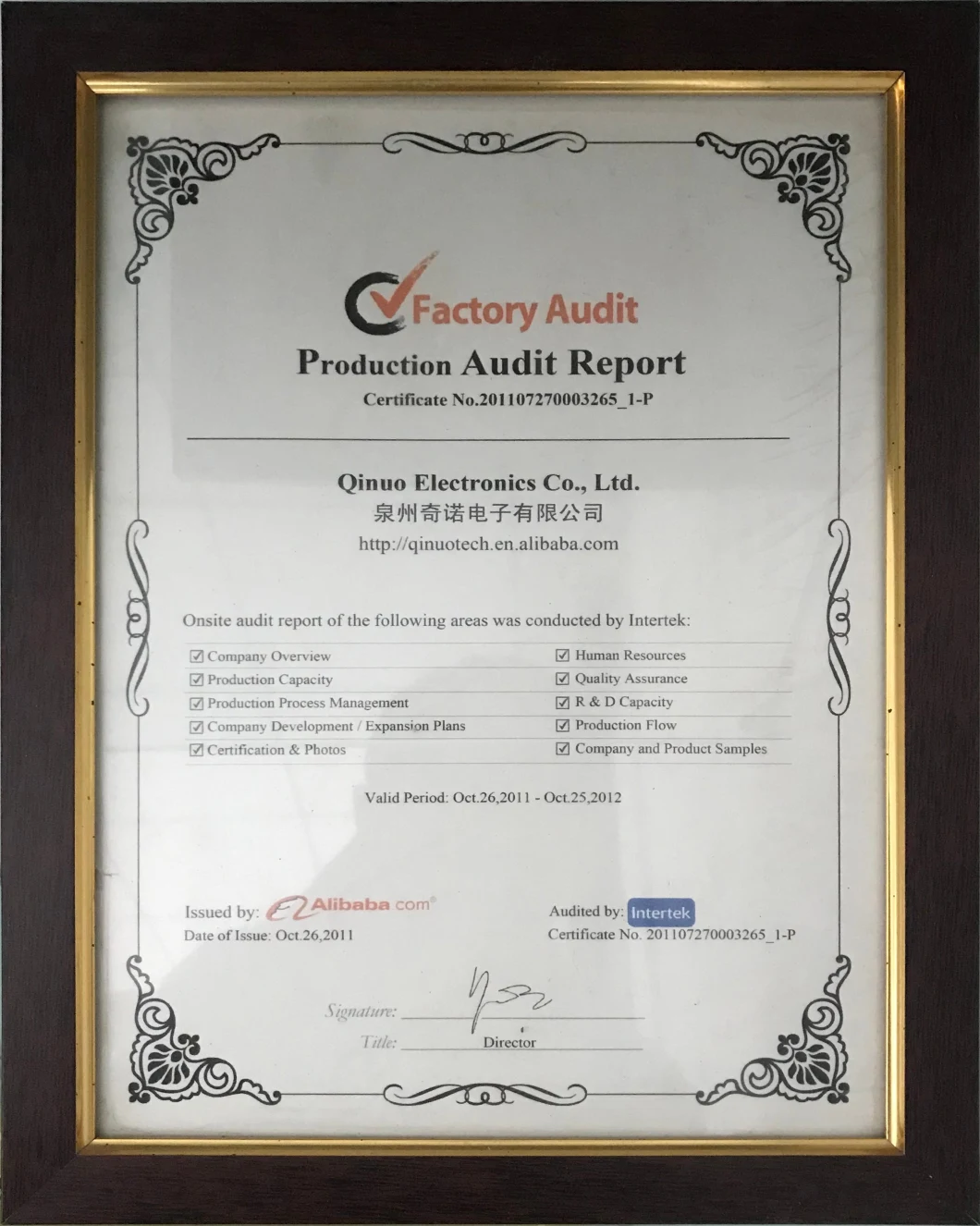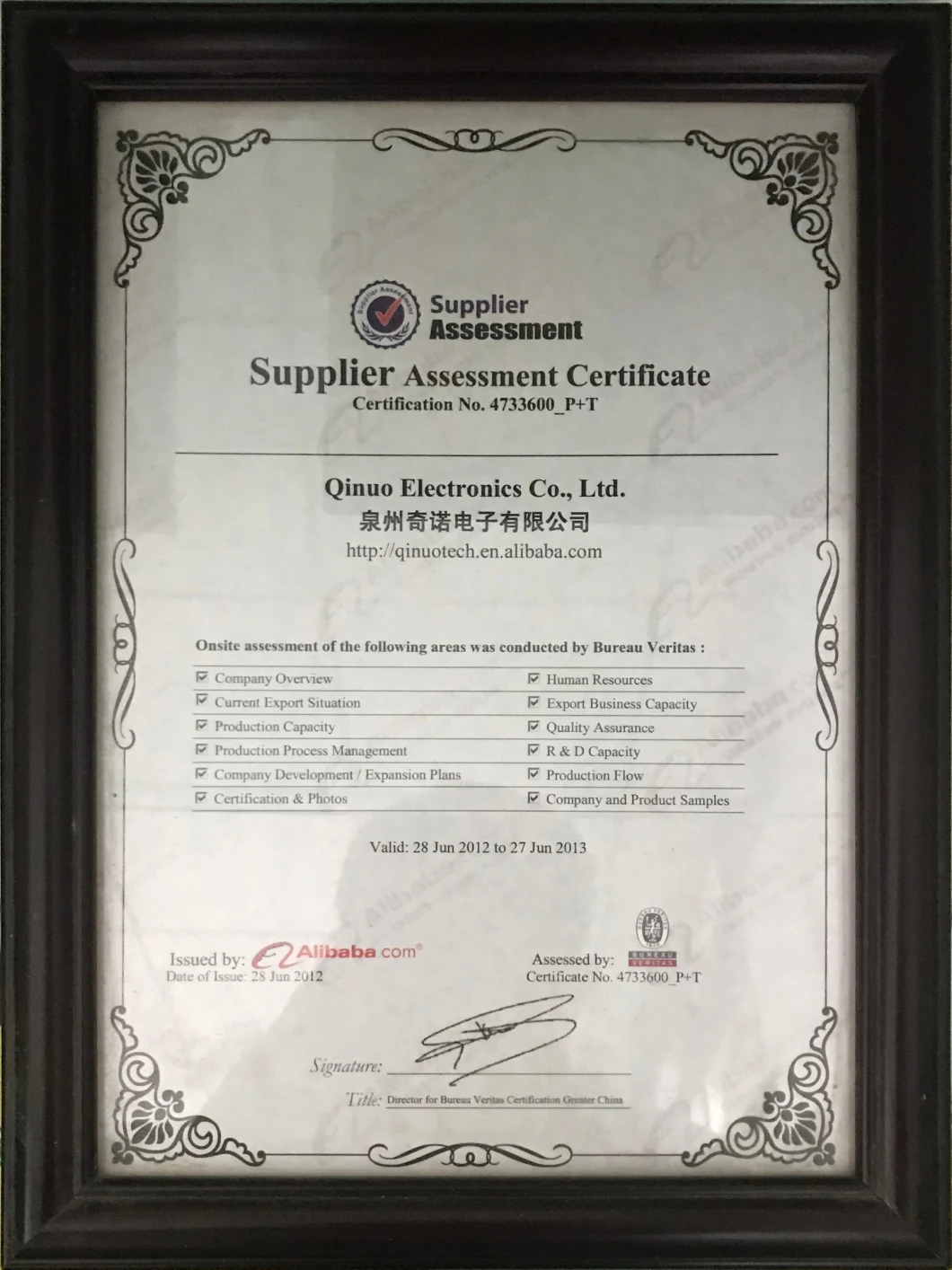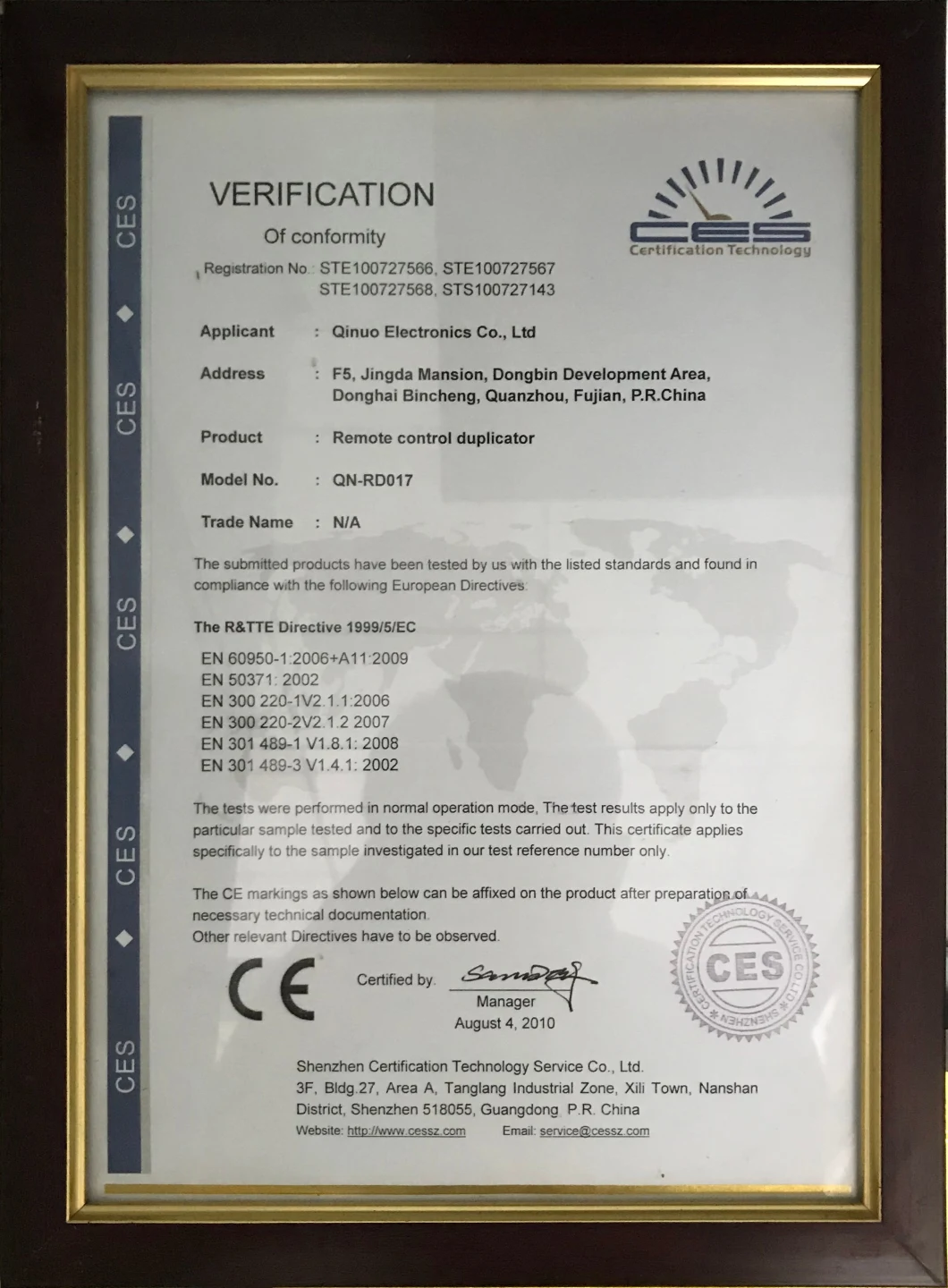 QINUO Electronics Co., Ltd is a leading automatic doors systems manufacturer in China, offer a diverse range of automatic door sensor, RF remote control, gate control board, transmitter&receiver, etc. With 10-year effort, we have expanded our market to Europe, North America, Southeast Asia and Middle East and enjoy good reputation among our customers.
Qualifications ( Up to 2013 ):
Ø 2 invention patents, 3 utility patents and 5 design patents
Ø Over 10 years of manufacture and sales experience ( 6 years for export )
Ø 4th year carrying out and have passed the authentication of ISO9001:2008
Ø 5th year qinuotech.en.made-in-china.com Assessed Supplier
Ø 5th year SGS-CSTC Audited Supplier
Sales Strength:
Ø 12 overseas sales, effectively communicates in English
Ø Minimum 28% increasing worldwide sales year-by-year
Ø Wide sales channels(online and off-line)
Ø Long-term after-sale service promised
R&D Strength:
Ø Launched new items every 2 months
Ø R&D team with over 10 years work experience
Ø Focused on RF radio items with technical proficiency
Ø USA imported detection devices such as HP and Agilent spectrum analyzers and digital oscilloscopes
ODM/OEM
Ø Above 10 years experience for OEM &ODM service
Ø Solution offered, almost zero failure rate
Quality Control:
Ø Mature QC checking system, including IQC, IPQC, FQC,QA and QE
Ø At least 4 years of quality control at electronics-related work experience
Production Environment and Capacity:
Ø USA and Japan imported SMT machines, technical specialists familiar with SMT processing
Ø Above 190,000pcs monthly capacity
Product Quality:
Ø Within 1% defective rate controlled
Ø Pre-delivery inspection accepted
Ø A full 2-year warranty
Product Certification:
Ø Quickly meets your certification demands of CE, RoHS, IP55, FCC and C-Tick or others
FAQ
1. What's your products?
We mainly sell radio remote control, remote duplicator, car key fobs, rolling code remote control, wireless receiver and transmitter kits for garage door, rolling shutter, garage door opener, remote master, frequency meter, centrol locking and RF receiver and transmitter module etc. Also we recently we have a new brand NAL for auto parts, the product like blower motor...

2. Are you a manufacturer?
Yes, we are a manufacturer of RF remote control in China.We have our own production line,professional sales team and creative R&D team to offer excellent OEM and ODM services, to service you at anytime for any of your questions. If you have time, welcome you come to our factory to confirm by your eyes.
3. How many engineers do you have?
We have 6 engineers, 2 for electronic software, 2 for electronic hardware, 2 for developing garage door control units. Each of them have 10 years experience at least.
4. Where is your factory?
Quanzhou city, Fujian province, just 1 hour flight from HK/Guangdong/Shenzhen to Quanzhou.
5. Can I go to visit your company?
Yes, of course. Warmly welcome you to pay a visit to our company. Please just let me know your business schedule in advance and we would like to make preparation for the coming meeting, and we will pick you up in the airport.
6. Can your remote duplicator copy all kinds of remote controls?
Our duplicator can copy most fixed code remote in the market, but not all. There is some rolling code remote, we need to check the remote is for door or for car and to see whether we can crack. After cracking, then it can be copied.By the way, our remote control can copy most of fixed code remote control in the market, and we can support kinds of frequency in one remote,auto-scan and copy the code and frequency etc.
7.Can I order some samples for testing and evaluation purposes?
Yes, sure, please tell me which model you prefer and the quantity.
8. Can you offer FOB prices?
We are manufacturer, generally our price term is EXW, can you accept? If not, I will offer FOB price, and it is higher than EXW,and do you have forwarder in China?
Occupied 5200 m2, QINUO has 2 dust-free workshops and automatic production line, the whole production line is under the guidance of SAP & MES which ensure the high criteria and good quality of products .