Part No: KES04
Silicon HeartShape Keyfob
Descriptions:
RFID keyfob is the extension products of normal ISO card, which is designed for easy carry by person. GYRFID present various kinds of keyfobs to fit different customer''s demands. KEA-keyfobs ABS : widely used type in worldwide market, cost affordable. KEC- keyfobs PC: luxurial and unique appearance KEL-keyfobs leather: luxurial and unique appearance KEP-keyfobs PVC: easy to be attached on rings or phones, can be printed with sponsor''s logo. KEE-keyfobs epxoy: can be printed with sponsor''s logo, smoothly touch and luxurial appearance. KES - keyfobs with silicon material.
Specifications:

| | |
| --- | --- |
| Part No: | KES04 |
| Product Name: | Silicon Heart Shape Keyfob |
| Material: | Silicon |
| Size: | 60x39xT5.5mm |
| Thickness : | 5.5mm |
| Color Options: | white/ black/ blue/ red/ green/ orange |
| Housing: | injectiong mold |
| Weight : | 12g |
| Temperature : | -20~ +100ºC |
| MOQ : | 100pcs |
| Package : | 100pcs per bag |
| Notes: | |
Main IC Parameters:

Frequency
ICs model
Read/Write
Memory
Protocol
Brand
Support
125Khz LF
GK4001/TK4100
R/O
64bit
/
Yes
T5577
R/W
363bit
ISO11784
Atmel
Yes
13.56Mhz HF
MIFARE Classic 1K
R/W
1Kbyte
ISO14443A
NXP
Yes
F08
R/W
1K byte
ISO14443A
Fudan
Yes
MIFARE Classic 4K
R/W
4K byte
ISO14443A
NXP
Yes
Ultralight EV1
R/W
640bit
ISO14443A
NXP
Yes
NTAG213
R/W
180byte
ISO14443A
NXP
Yes
DESFire EV1 4K
R/W
4K byte
ISO14443A
NXP
Yes
ICODE SLIX
R/W
1024bit
ISO15693
NXP
Yes
ICs
TID
EPC
User Memory
Brand
Support
UHF
Higgs 3
64bit
96bit
512bit
NXP
Monza 4D
48bit
128bit
32bit
Impinj
Monza 4QT
48bit
128bit
512bit
Impinj
Personalization support:
• Silk-screen printing logo/serial number • Laser Logo/ Serial number • Chip encoding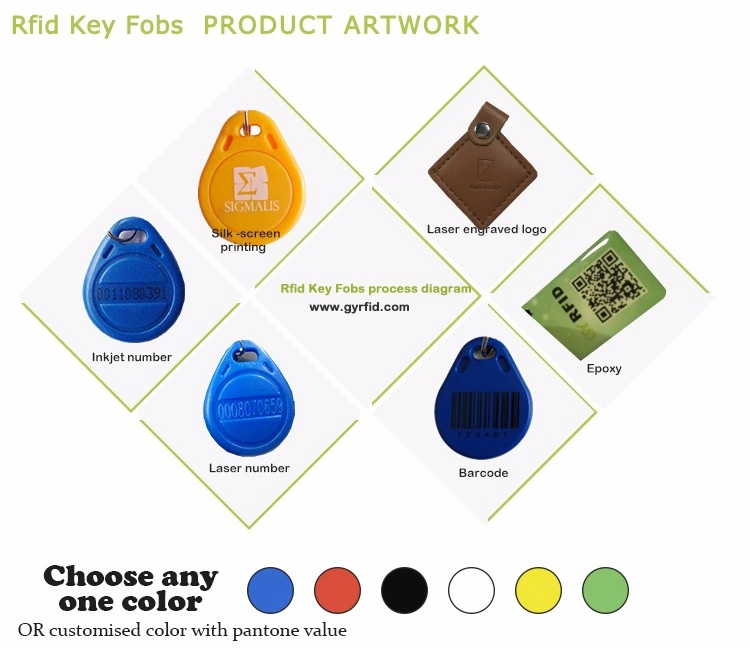 Applications:
• Access control • Membership Loyalty System • Time attendance • Hotel locks • Payments • Transportations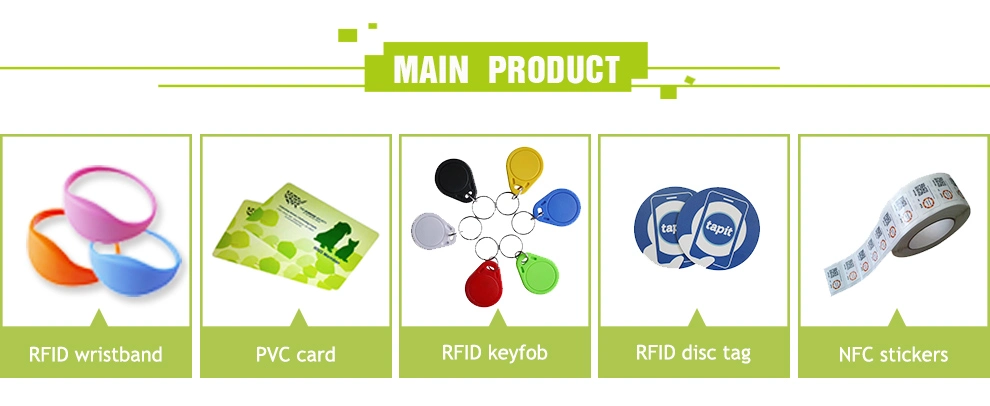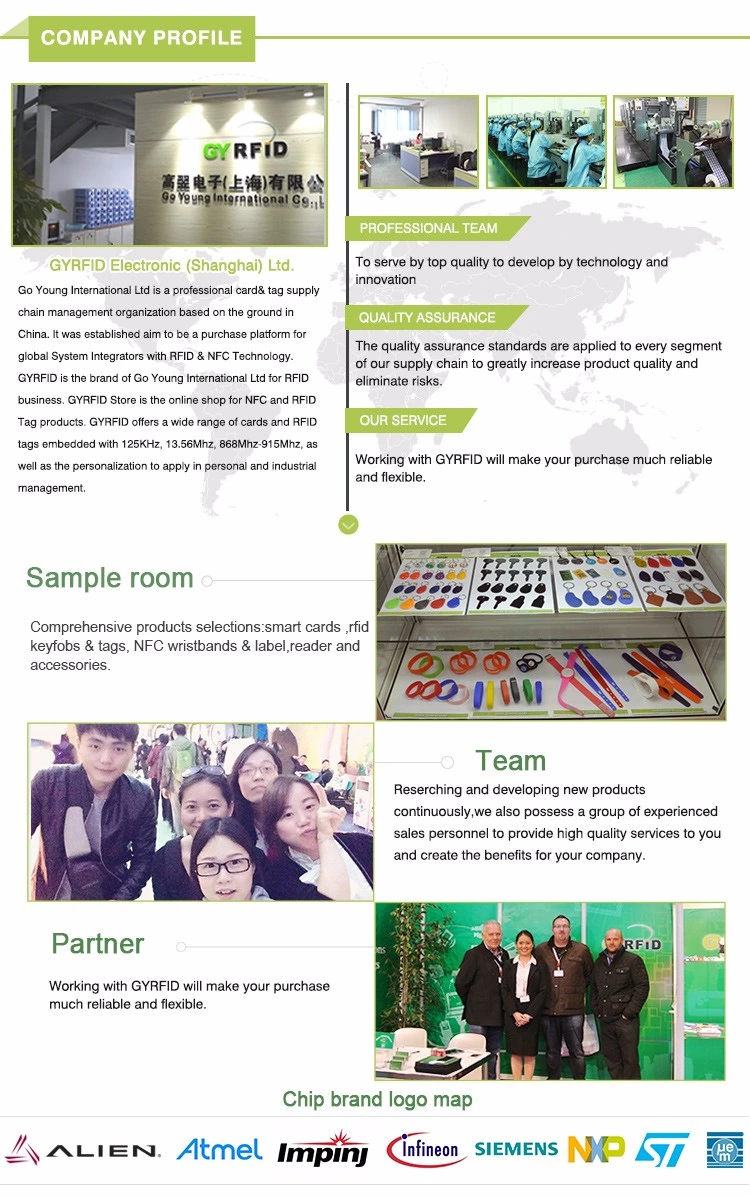 GYRFID is a leading supplier of smart cards and RFID tags products for global System Integrators and distributors. It offers a wide range of products embedded with contact chip and contactless chip (LF, HF, UHF), which encapsulated into variety shapes like ISO Card, keyfobs, wristband, disc tag, laundry tag. The products are widely applied in access control, payment system, inventory control, asset tracking, industrial managements. GYRFID also welcome OEM service and personalization to create value for the sponsors.